Motion picture production by Shochiku started at Shochiku Kamata Studio in Tokyo in 1920. It had been 25 years since the first screening of motion pictures by the Lumière brothers in 1895, considered the beginning of motion pictures. Coincidentally, 1895 is also when Shochiku was founded.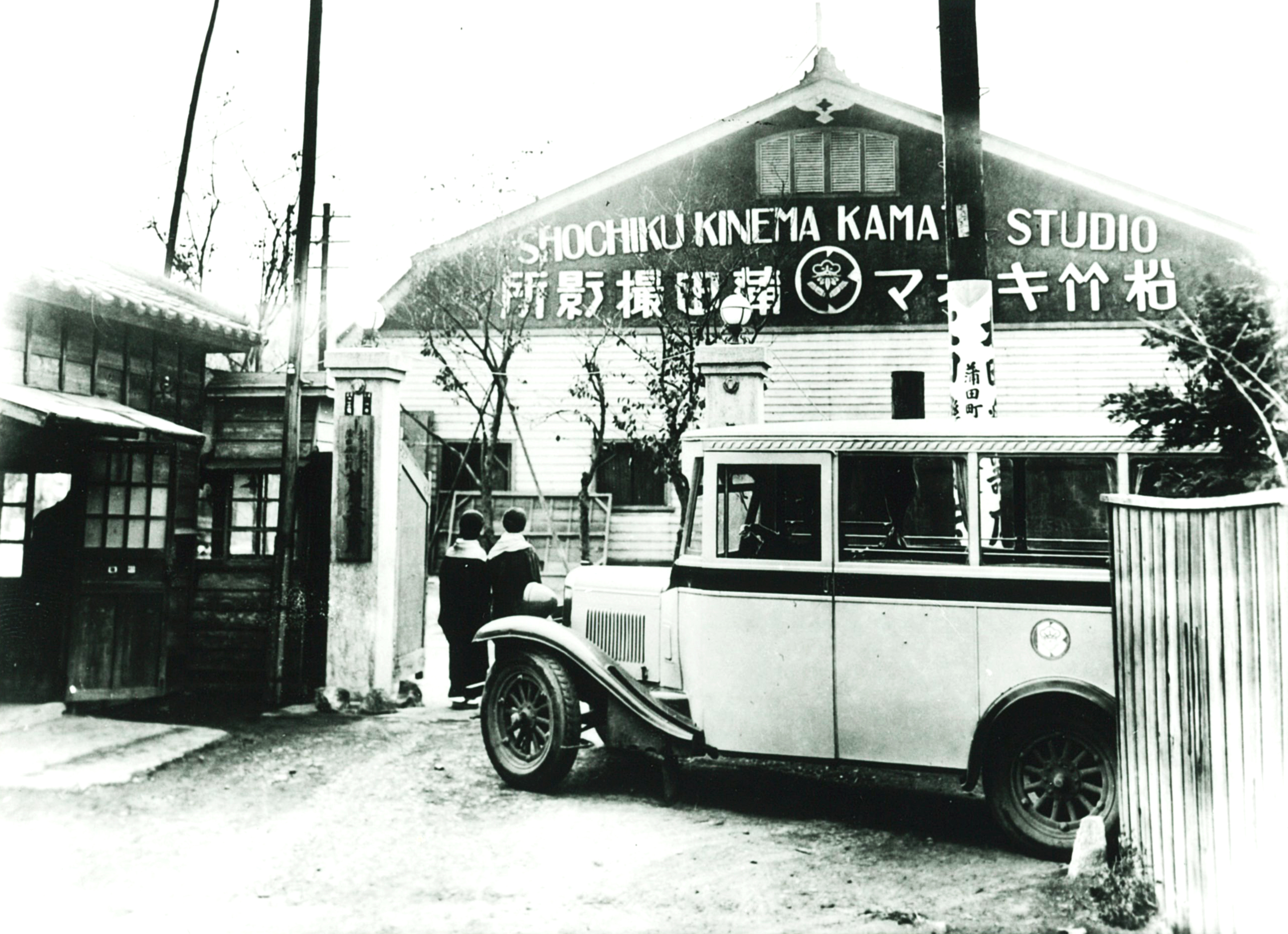 Main gates of Shochiku Kamata Studio ©Shochiku
At Kamata Studio, after the Great Kantō earthquake of 1923, there arose a stance and theme for the production of motion pictures that came to be called Kamatachō, the mood of Shochiku Kamata Studio . It seems that the themes of motion pictures until that time had often been based on tragedies to draw tears, as had been portrayed on stages, resulting in unnatural works built on a single morality. Objections arose that, although such portrayals do touch on some truth, that is not how humans are, in reality. 'Let's find material closer to home and portray it in a realistic way' became the first policy.
To view the truth about humans—life—in a warm light, with hope, was Kamatachō. This policy was passed on in the genes of motion picture production to the Shochiku Ōfunachō, the mood of Shochiku Ōfuna Studio that followed.
The Shochiku Studio grasped the winds of change and went on to produce and release Japan's first talkie and its first motion picture filmed in color. The first success for a Japanese motion picture at creating a full-fledged talkie was The Neighbor's Wife and Mine in 1931, directed by Gosho Heinosuke of Shochiku Kamata. The first title created in Japan using color film was Carmen Comes Home in 1951. It was completed after numerous tests were performed by director Kinoshita Keisuke, camera operator Kusuda Hiroshi, and other staff members.
In August 2012, Director Ozu Yasujiro's Tokyo Story (1953) was voted the Greatest Film of All Time by 358 directors around the world in a poll by Sight & Sound, a magazine published by the British Film Institute. The magazine publishes a list of the 50 Greatest Films every 10 years. It commented that Director Ozu "refined his art to the point of perfection, and crafted a truly universal film about family, time and loss" with this work.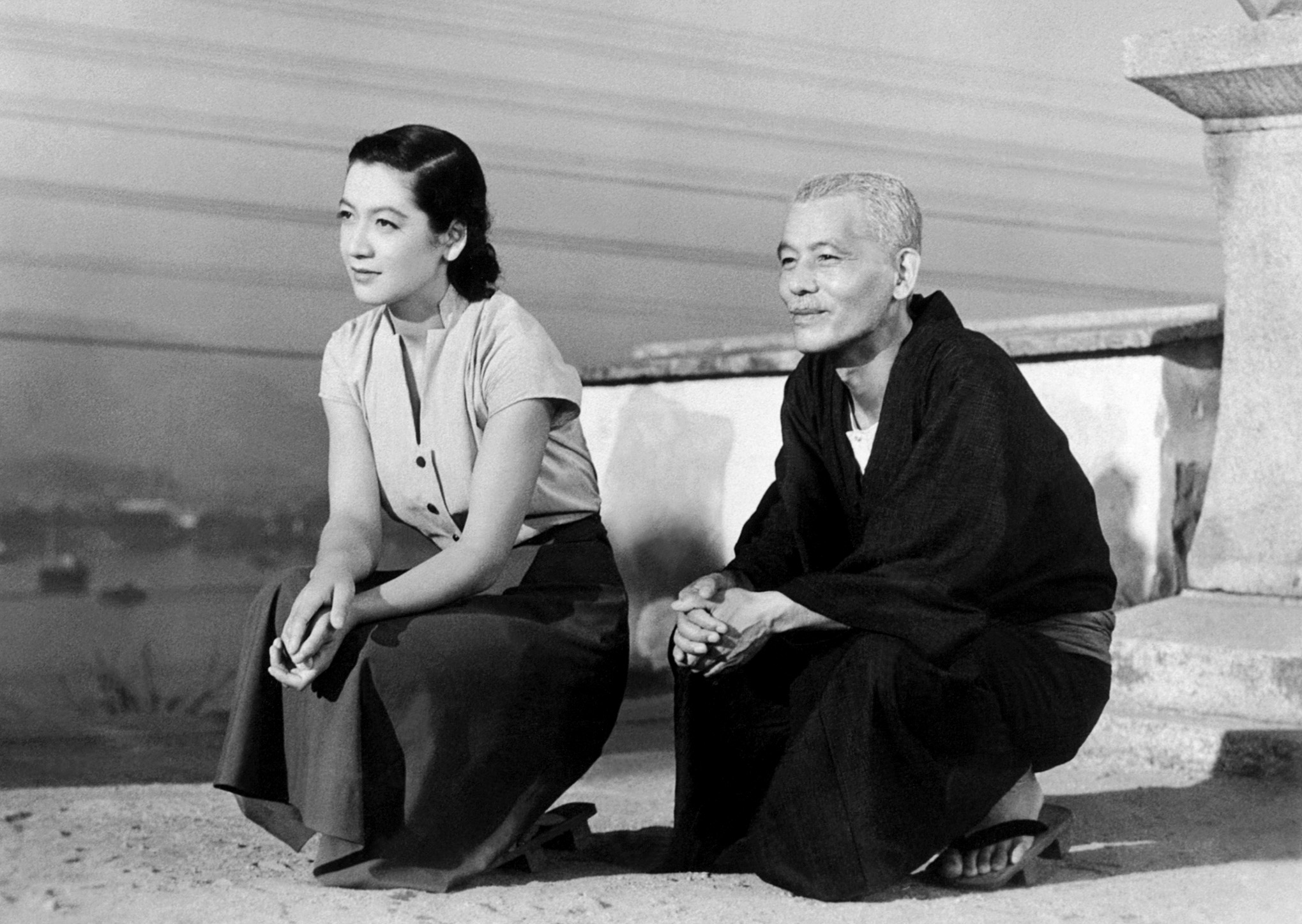 Tokyo Story (directed by Ozu Yasujiro, 1953) ©Shochiku
Director Ozu expresses the family relationship as it changed in Japan after World War II as an abysmal drama examining even human life and death using his unique, laid-back mood. The style unique to Director Ozu, Ozuchō, still captivates the world.
Many other titles among Shochiku motion pictures are considered pieces of cultural heritage. Yamada Yoji is the director of the Tora-san Series, The Yellow Handkerchief, and The Twilight Samurai, for which he is known internationally. He and other directors are safeguarding the genes of motion picture production inherited from Kamata Studio as they continue to create Japanese motion pictures.