Shochiku streams various videos so people can become interested in Kabuki without coming to Japan. We oversee Kabuki-related broadcast programs and books and provide licensing. We assist with merchandising. We even created a promotional character in hopes of reaching more people with the allure of Kabuki.

On social media, KABUKI by Shochiku on Facebook provides information related to programs and Kabuki in English almost daily. The Minamiza Theatre publishes program information on Facebook in English and Chinese.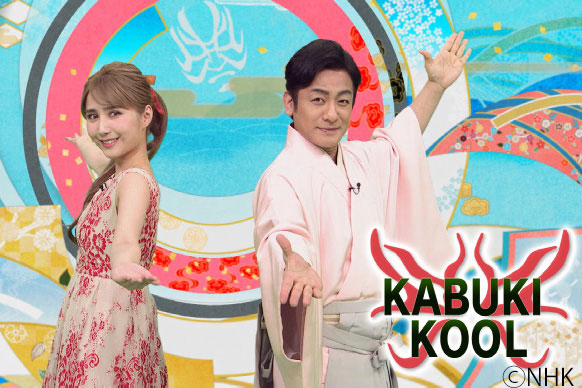 KABUKI KOOL
Shochiku supports the program KABUKI KOOL, produced by NHK World Department for NHK WORLD-JAPAN. The program started in 2014, and Kabuki actors have been introducing the world to Kabuki. Shochiku supports the content and also provides stage footage and photographs. Digests of past broadcasts are available on its website. Broadcast in English.
KABUKI KOOL (in English only)