New Kabuki creations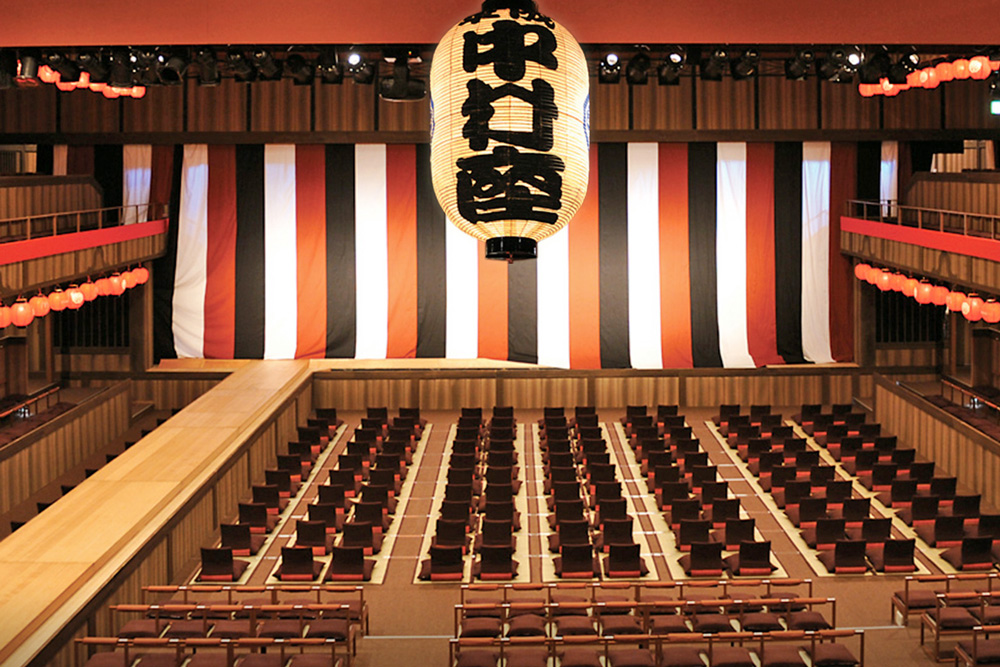 Heisei Nakamuraza Theatre
New Kabuki creations that Shochiku has been presenting in recent years are not just based on novels and rakugo the traditional art of comedic storytelling. More and more distinctive titles are based on storybooks, manga, works of Shakespeare, classic Indian texts, and other sources that have transcended time or genre to be fused with Kabuki. Sources are not alone in inspiring variety: locations have, as well. Heisei Nakamuraza Theatre is modeled after one in the Edo period and Sistine Kabuki is performed in a museum hall.
Japan KABUKI Festival in LAS VEGAS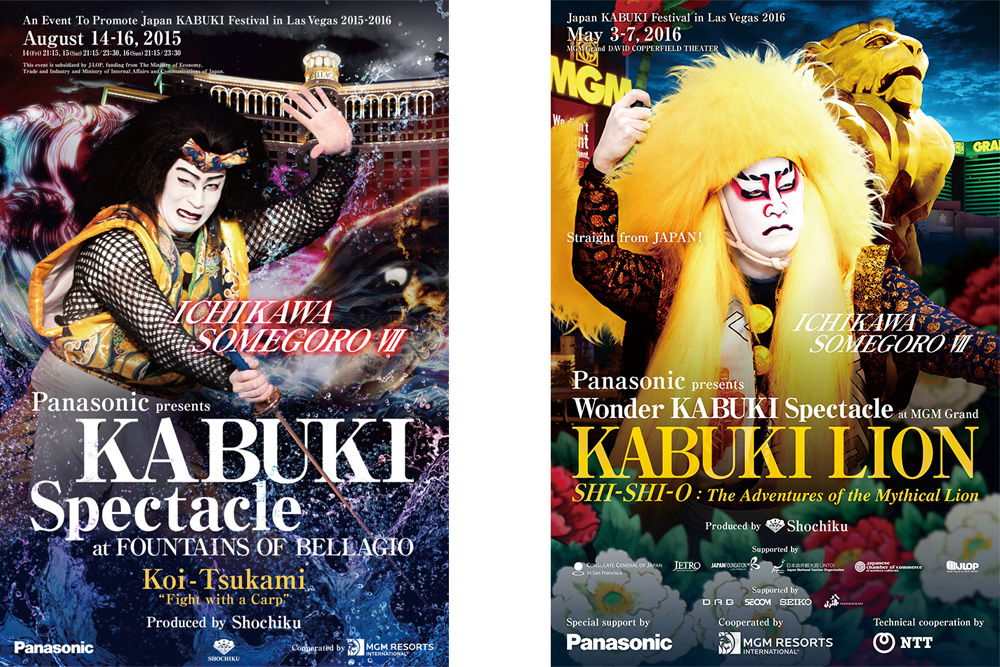 Koi-Tsukami "Fight with a Carp" (left), Shi-Shi-O "The Adventures of the Mythical Lion"(right)
In August 2015, the Kabuki actor Ichikawa Somegoro VII (currently Matsumoto Koushiro X) and cast performed Koi-Tsukami "Fight with a Carp" at the fountain of the Bellagio, a hotel in Las Vegas, USA. Approximately one hundred thousand persons attended the five performances. In May of the following year, Shi-Shi-O "The Adventures of the Mythical Lion" was performed in the theatre of the MGM Grand hotel (6 performances), exhibiting Kabuki to the world.


Kabuki Theatre Virtual-za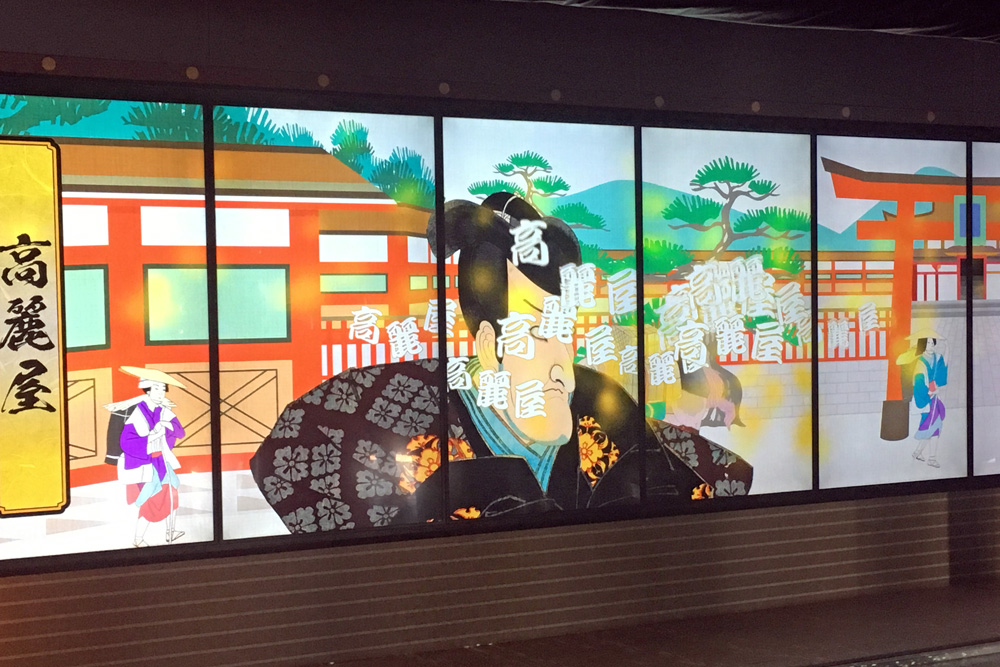 The Interactive Kabuki exhibits "Kabuki Shout"
Held in Kumamoto in March 2017 and in Fukushima in March 2018. A completely new virtual Kabuki based on footage of the Las Vegas Kabuki program using NTT's ICT (immersive presence technology) Kirari! The experience of live theatre was demonstrated as a next-generation way to view Kabuki. Also popular on site were the Interactive Kabuki exhibits fusing Kabuki-specific elements kumadori and ōmukō with laboratory technologies.


Cho Kabuki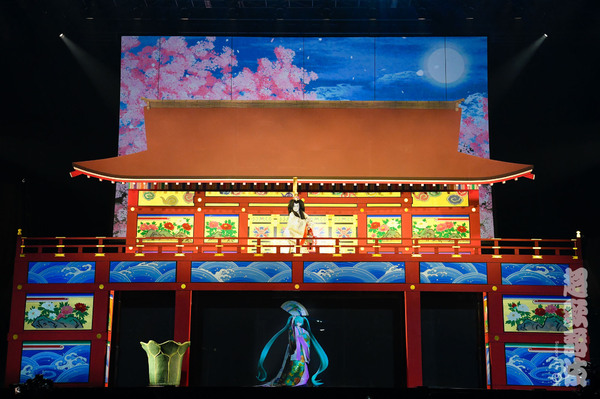 Cho Kabuki 2018 Tsumoru Omoi Hana no Kaomise
Cho Kabuki has been co-produced by Shochiku Co., Ltd. and Dwango Co., Ltd. since 2016 and has been presented many times as a part of Niconico Chokaigi. Kabuki, representing Japan's traditional performing arts, fuses with the latest technology arising from research and development by the Nippon Telegraph and Telephone Corporation (NTT) to create a completely new Kabuki. It has been highly acclaimed, winning numerous awards including the 1st Cool Japan Matching Award and the Grand Prize at the 22nd AMD Awards. In August 2019, NTT Shochiku Partners presented a redesigned Hachigatsu Minamiza Cho Kabuki at the Minamiza Theatre in Kyoto, the birthplace of Kabuki.


Japan KABUKI Festival in LAS VEGAS and Cho Kabuki were winners of the 1st Cool Japan Matching Award Grand Prize.
Cho Kabuki was the winner of the AMD Award Grand Prize at the Digital Contents of The Year '16 (presented by the general incorporated Association of Media in Digital).
KAWAII KABUKI ―Momotarō by the Hello Kitty Troupe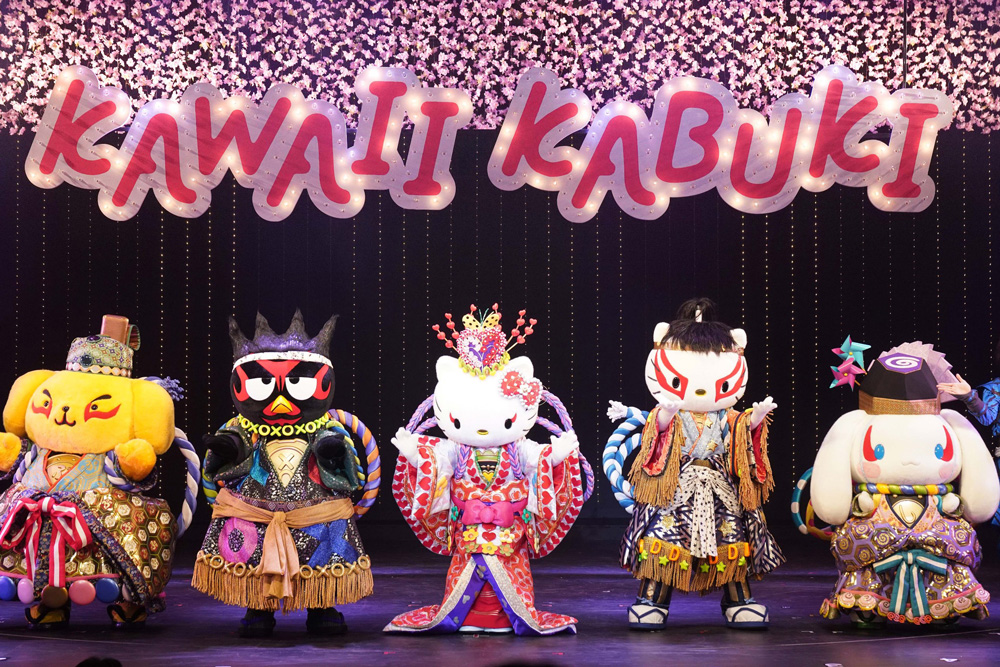 KAWAII KABUKI ―Momotarō by the Hello Kitty Troupe
©'76,'93,'96,'99,'01,'19 SANRIO APPROVAL No.P1111015
A new Kabuki creation KAWAII KABUKI ―Momotarō by the Hello Kitty Troupe (presented by Sanrio Entertainment Co., Ltd.) has been playing at the Sanrio Puroland in Tokyo since March 2018. Hello Kitty, popular the world over, and other popular Sanrio characters form the cast in this spectacular show involving the audience. Kabuki ambassador Kabukinyantaro also plays a role. This fusion of KAWAII and Kabuki has been a hit with all ages.