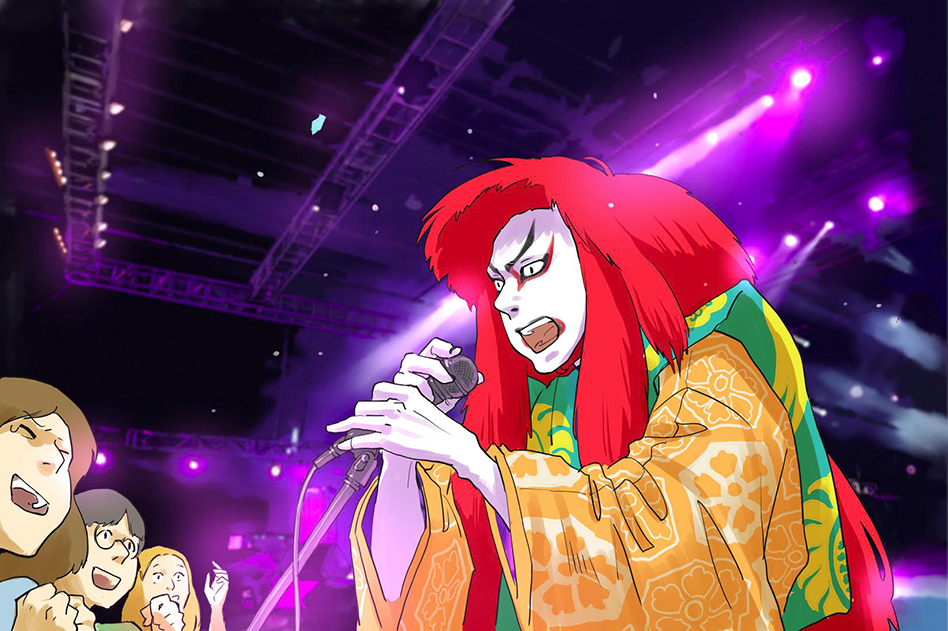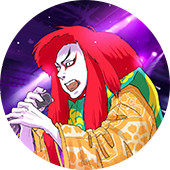 Thoughts on entertainment KabukiNo. 1
The pop culture called Kabuki

I'm Kowloon Joe, and I've been tasked with this series.
As a writer, music, movies, plays, novels, mangas, and other genres called "popular culture" are the main battlegrounds I usually write in. What I want to tell you through this series is just this:

'Kabuki, too, is part of the pop culture of the present.'
This is it.

Of course, it's said that it was around the time the Tokugawa shogunate was established that Izumo no Okuni started her kabuki odori style of dance, which became the origin of Kabuki. That gives Kabuki roughly over 400 years of history, and much tradition has accumulated in the meantime. Many existing books explain such things in detail.
At the same time, there is another side to Kabuki, that it has been instinctively entertaining for audiences that have changed with the times. I feel this has been possible because it has had the strength of always being current entertainment.

So, in this series, I'd like to examine the appeal of Kabuki that comes to light when it is put in the context of today's pop culture.
In the end, I have hopes that we'll end up finding out what pop culture is because of examining Kabuki, but let's leave that aside for now.
Revealing his own identity, calling out actors' clan names: all exciting
My own introduction to Kabuki was when I was in high school.
My school took me to Kabuki Performance for Beginners, and I watched the program Aoto zōshi hana no nishiki-e, also known as Shiranami gonin otoko.
It was at the National Theatre at Hanzomon. The main character Benten Kozo Kikunosuke was played by Bando Mitsugoro X (then Bando Yasosuke).

Looking back, it was an extravagant privilege. At the time, though, we didn't recognize that, and what I remember is the bus back. My classmates had taken fancy to the ōmukō (calling out the house names of the actors) with the suffix ya, and they kept shouting out the name of a classmate named Kuboya.
Even so, the impressive sight of Benten Kozo and four other thieves in matching costumes and ban-gasa umbrellas revealing their identities, delivering their lines in what is called a tsurane, stayed in the fringes of my memory.
Later, as I came to follow modern stage performances, Kabuki was something I would go see once every few years as a part of learning. Five years ago, however, I was led by something to have a dramatic reintroduction to Kabuki (which I'll probably write about at a later time).
Since then, I go regularly, almost every month, to the Kabukiza Theatre and sometimes to other performances.

Once I started doing that, I realized something very quickly:
we come into contact with Kabuki without knowing it, even through the pop culture around us.

That's what I'll write about next time.
Text: Kowloon Joe
Born in Tokyo, 1976. Writer and editor. Writes mostly about pop culture and traditional performing art. Has edited countless publications. Pens the series "Wakaki geinoshatachi" in the magazine Bungakukai (published by Bungeishinju). Published works include Memorīsutikku: Poppukaruchā to shakai wo tsunagu yarikata (Memory stick: How to connect pop culture and society) from DU Books.
Illustration: Kan Takahama
Born in Amakusa, Kumamoto Prefecture. Graduated from the University of Tsukuba School of Art and Design. Published works include Mariko Parade co-authored with Frédéric Boilet (Ohta Publishing Company), Yellowbacks (Yugaku Shorin), Awabi (Yugaku Shorin), Nagi-Watari and Other Stories (Kawade Shobo Shinsha), 2 Espressos (Ohta Publishing Company), Yotsuya-ku Hanazonocho (Takeshobo), Sad Girl (Leed Publishing), and Cho-no-Michiyuki (Leed Publishing). Received a best of short stories award for Yellowbacks from The Comics Journal in 2004. Received an Excellence Award in the Manga Division for Nyx's Lantern at the 21st Japan Media Arts Festival in 2018. Highly regarded overseas.